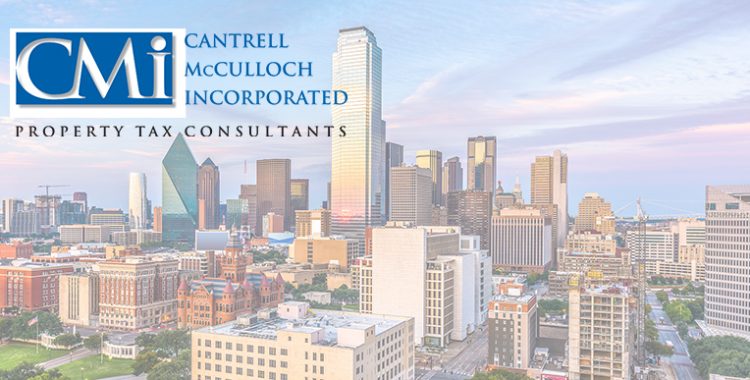 Calendar/Notes Regarding Texas Real Property Tax Process
Property assessed based on value as of January 1.
Notice values generally out on April 15.
Protest deadline May 15 or 30 days after receipt of notice, whichever is later.
Informal and ARB values determined roughly June 1 through July 10-15.
Values to be certified July 25 per State Comptroller.
Litigation / arbitration deadline 60 days after ARB order or roughly late August thru end of September.
Tax rates determined during budget process in August/September and published by October 1.
Tax bills mailed early October.
Taxes due January 31 following year.
Common Myths That Are Simply Incorrect:
You have to pay property taxes based on what a property recently traded for or what it would likely sell for…NO CAP ASSESSMENTS must be fair and equal.  Unequal Appraisal Protest, is the process used to minimize tax increases the year after a sale when a delta exists between current assessment value and purchase price.
Litigation/arbitration are both considered contentious and could harm future values; therefore, should be avoided.  Lawsuits/arbitration are both acknowledged as a normal step in the protest process and are not considered contentious behavior.  Our firm litigated/arbitrated almost 10% of all protests this past year.  Most every litigation/arbitration case is based on unequal appraisal.  Arbitration is available when the value is $5 million or less and often preferred for both minimal cost and timeliness.  Certain counties (ie Tarrant) you must always litigate/arbitrate when a sale takes place.  In Dallas and some other counties, we can often settle via Unequal Appraisal protest (equity argument) at ARB without litigation necessary.
Litigation is costly and is determined in a court of law.  Our experience with litigation has been 99.9% successful, AND in our 21 years, we have never gone to trial.  A few times close, but almost always a settlement reduction is achieved…only a handful of nonsuits each year.
Equal & Uniform (equity) argument/protest is the methodology to minimize increases when a sale takes place causing the appraisal district to "sales chase" since they are directed to assess value based on market (see attached article and actual tax code that addresses sales chasing).  Typical attorney lawsuit cost is minimal…ranges from $3,000 to $4,000 depending on county and preference.  We ask the attorney to only handle the procedural process and we do all the research and negotiations.  Basically an extension of our normal protest work with certain rules met using updated values.  Starting to see some pushback on some settlements, especially in Dallas County, so two year lawsuits becoming more common…been this way in Harris and Bexar counties for some time.
Litigation settlement most often achieved prior to taxes being due January 31.  If not you can pay previous year's taxes, taxes you believe are net of the disputed amount, or full amount and receive refund checks from entities with no penalty, once lawsuit is settled.  Paying previous year's taxes is a new option.  Payment of one of these methods is a must and required by the January 31 deadline to pay, or case will be dismissed.
Assessment process occurs each and every year and property notice value should be contested each year.  In the current cycle and for the past several years, equal & uniform provides best value, while prior years we received best reductions using income/expenses.  Appraisal districts in Texas are currently chasing values so 2 years or so behind market values.  No cap to what a property can be noticed or taxed.  Only cap is a revenue growth cap of the overall tax growth of 3.5% for city and county and 2.5 % for schools per Senate Bill 3 passed in 2019 Texas Legislature.  Schools make up 50%+ of the tax rate.  These caps replaced a decades old 8% revenue growth cap and was implemented in 2020.  This revenue growth cap should temper increases in taxes going forward but is still some unknown to what effect.  Voter approval can trump the caps but in our conservative environment, it is a difficult task as evidenced by only 4 entities known to have achieved a voter approved waiver last year.  Three of the four were ISDs and the other was city of Austin mass transit approval.
We believe tax rates will be declining 1% (maybe more?) per year as long as we continue to see aggressive tax assessment increases/tax base growth.
Still some smaller counties have very low values in relation to market but all major Texas' counties are in the midst of aggressive increases for at least multifamily and residential properties which make up as much as two-thirds the overall tax base.
CONTACT US with any questions you may have regarding Texas Property Tax Process or if you would like to schedule a time to discuss your particular needs with the CMI team.