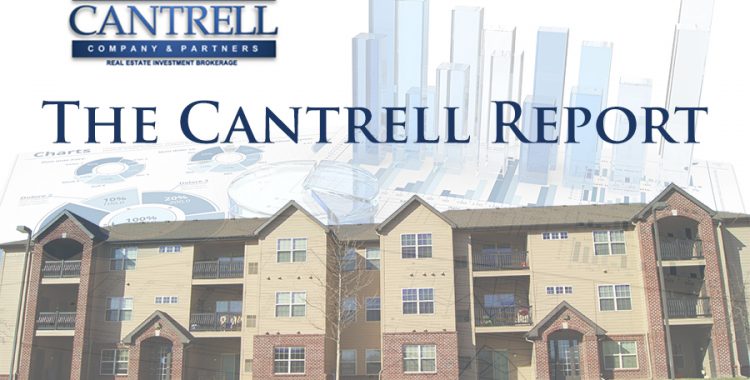 The Cantrell Report – December 2017
Apartment Permits Up in DFW Area 2nd to New York, with 20,000 Units Through September
Steve Brown, Dallas Morning News
Dallas area apartment developers have kept up the building pace this year, adding new projects in recent months.  Dallas ranked second only to New York for total apartment building permits through the third quarter, according to a new report by Richardson based RealPage.
Through September, developers in the Dallas area have received permits to start more than 20,000 apartments.  That's down less than 1 percent from last year's building permit totals.
Read the full December 2017 Cantrell Report by clicking the link below.