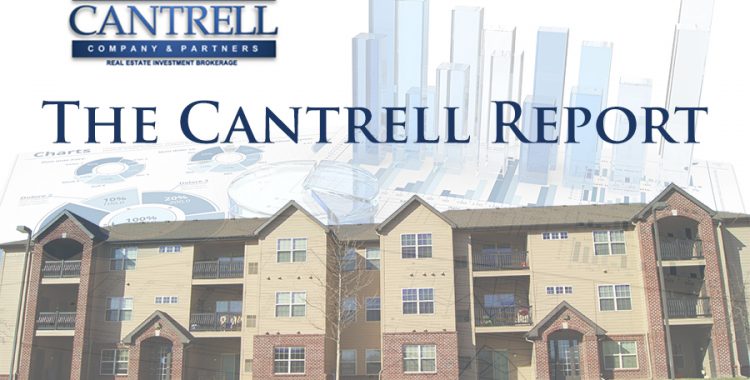 The Cantrell Report – May 2017
2017 TEXAS PROPERTY TAX ASSESSMENTS
By: Mark Cantrell, Cantrell McCulloch, Inc.
The majority of Texas appraisal districts have just recently mailed their preliminary value notices and all districts' values should be sent out by the first week of May. In reviewing early releases of values in Harris (Houston), Travis (Austin), and Dallas counties, multifamily increases are across the board, and significant. Both strong property economics as well as appraisal districts continuing to use historically low CAP rates are to blame.
How can you attempt to minimize potential increases that go directly to your bottom line? In addition to the profit & loss statements and rent rolls, make sure you provide your tax consultant every possible negative piece of information that can be used when in front of the appraisal district (i.e. photos/bids of
deferred maintenance, foundation and roof issues, crime, city citations/violations, down units, etc.). And it is critical that you engage a seasoned professional with a thorough understanding of the entire appeals process and the various valuation methodologies and techniques to mitigate such increases, mainly Unequal Equity protests.