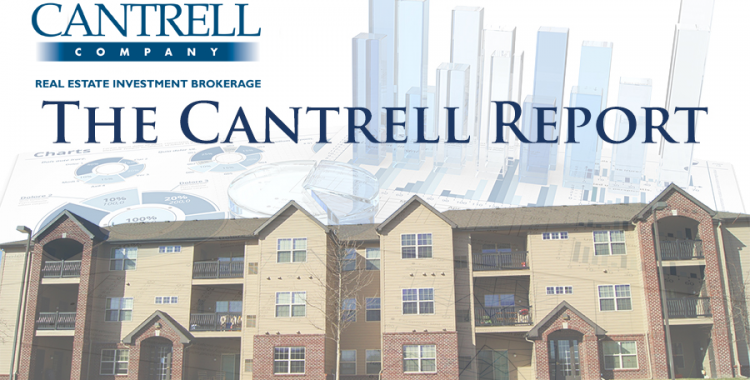 The Cantrell Report – May 2018
Pertinent Information for Apartment Owners

by Mark Cantrell
The majority of Texas appraisal districts have recently mailed their preliminary value notices and all districts' values should be sent by
the first week of May.
In reviewing early releases of values in the major metro markets, once again multifamily increases are across the board, and
significant. Both continued strong property economics as well as continued strong sales volume at record sale prices are the culprits.
Appraisal districts are mandated by the State Comptroller's office to keep pace with market values. Every other year, each county across Texas must pass a ratio study and this year Dallas County is under the gun.
Read the full January 2018 Cantrell Report by clicking the link below.